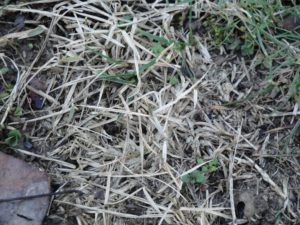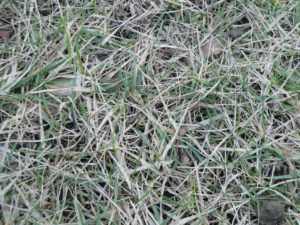 Spring is in the air, the rain has finally melted all of the snow from my front lawn so I figured it was time for the long-awaited Zoysia update.
I have received many comments and e-mails wondering how my project has progressed and I have tried to get back to each of you but have not had any pictures to share until now.
My post-planting experience last summer was positive. I watered my new Zoysia plugs diligently and within the first two weeks each plug felt solid in its hole -which said to me that roots were being sent out.
It is true that the plugs stayed brown for a long time but within a month I noticed small green shoots in most of the plugs. I will have to say that the bigger the plug the more/faster the green shoots showed up. My theory is that there was less root trauma in the bigger plugs so they rebounded faster.
We had one of the wettest summers on record here in Pittsburgh and since Zoysia prefers it dry and hot I was concerned that I would loose some of the plugs. But there was no sense in taking any pictures because my Zoysia was virtually indistinguishable from my 'regular' grass – unless you are good enough to tell the difference in the blades. By early fall my Zoysia did not look as perky as my 'regular' grass but there were brownish patches all over my lawn in both the Zoysia areas as well as the 'regular' grass areas. Mostly it didn't matter for too long because soon it was all covered in snow…until this week.
The pictures above are of a patch of ZOYSIA on the LEFT and 'REGULAR' grass on the RIGHT. The patches are of approximately equal sizes and as you can see there are both brown patches and green shoots in both. Again, unusually intense weather has probably had a unique effect on the Zoysia since it tends to prefer warm, dry climates but I'm interested to see how my lawn greens up. I will take more pictures as soon as it looks like something new is happening 🙂
Kjerstin Klein
Central Intersection